Master Plumbers Association of SA Inc is proud to announce that we are now an accredited MATES in Construction Site. This accreditation is a result of our Staff Members completing the MIC Suicide Prevention - General Awareness Training. Our Group Training Staff have also completed all 3 levels of MATES in Construction training.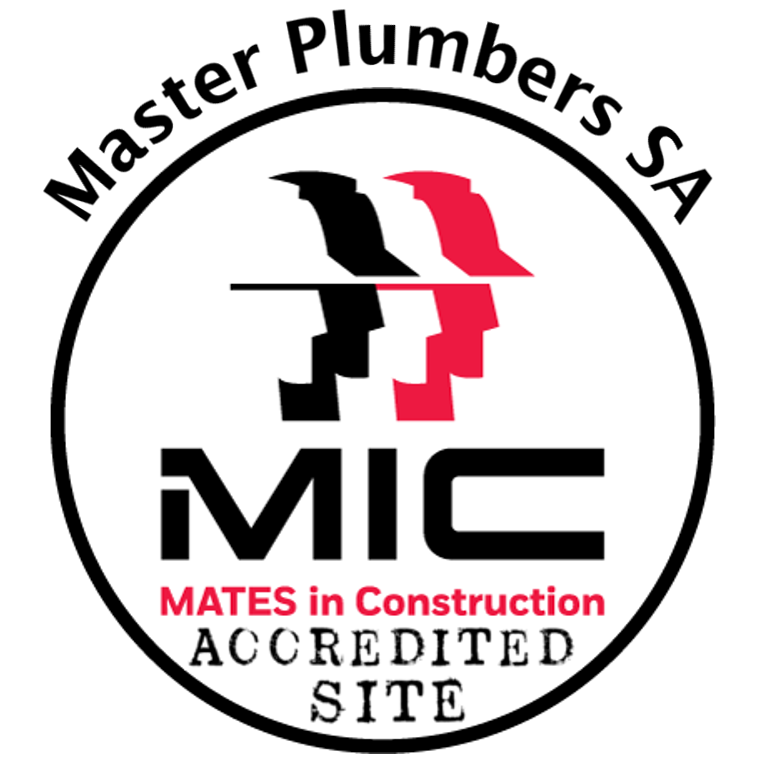 Our MATES in Construction Accreditation
As the Membership Association, we are dedicated to providing assistance to our Members, Apprentices and beyond to ensure their well-being and safety.
Following the alarming statistics on the suicide rate of Construction Workers, we have been proud to support MATES in Construction and the services they provide in the prevention of suicide.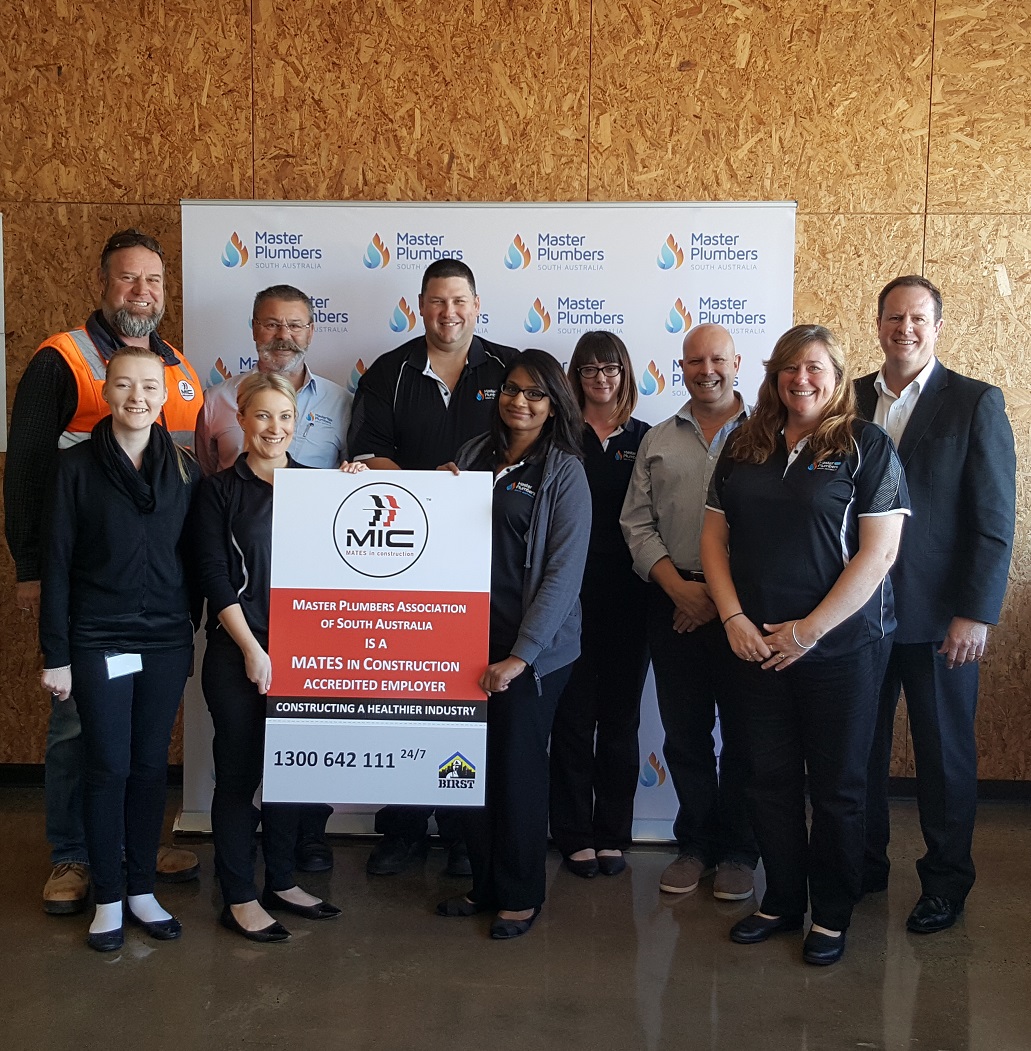 Our accreditation means that our staff have completed the necessary training in order to assist anyone who may be struggling and to seek the help they may need.
If you, or someone you know is struggling, please feel free to contact us, or MATES in Construction and we will ensure you are provided with the support you need.
---
About MATES in Construction
MATES in Construction is a charity established in 2008 to reduce the high level of suicide among Australian construction workers following a report found that suicide rates in the industry were higher than the Australian average for men, and that youth suicide within the industry could be as much as 2.38 times common than among other young Australian men.
For further information regarding MATES in Construction, please visit their website

Did you know:
Young construction workers are almost 6 times more likely to die from suicide than a workplace accident
Male suicides out-number female suicides by a ratio of 4:1
1 in 500 Australians will attempt suicide over a year, while 1 in 20 will consider it as an option
More than half of construction workers who completed suicide had told someone at some stage
Less than 7 out of 100 workers who suicide had sought professional help

What you can do
Talk to your work mates, union or employer about implementing MATES in Construction at your workplace. Doing something to save lives is always worthwhile.

If you, or someone you know needs help, please call the MIC 24/7 help line now, or contact MPA on (08) 8292 4000
---
IMPORTANT PHONE NUMBERS
Lifeline
13 11 14

Suicide Call back Service
1300 659 467

Mens Line Australia
1300 78 99 78