THE IDEAL CANDIDATE
It is important to consider the following attributes and experience prior to applying:
---
Have completed year 11 at High School, including Maths & English.
Have undertaken work experience in plumbing or construction.
Have undertaken VET in schools or pre-apprenticeship training or be prepared to undertake pre-apprenticeship training.
Drivers license and own transport.
Be fit and physically robust.
Have an aptitude for problem solving.
Have excellent inter-personal skills.
Take pride in working accurately and neatly.
Take every opportunity to learn their trade.
---
The best way to determine the right type of plumbing for you is to undertake work experience prior to applying for an apprenticeship.
Work experience not only allows you to trial different areas of plumbing, but also enables you to gain some real hands on experience which can provide you an advantage when it comes to securing an apprenticeship.


SELECTION
All Master Plumbers GTS Candidates undergo a selection process conducted by experienced and qualified trainers and plumbing professionals, and includes an Assessment Tool containing:


- basic understanding of the plumbing trade
- geometry & mathematics
- English language
- Problem solving
- Spatial Reasoning
- Sketching & drawing interpretation
- Worksite safety
---
PRACTICE APTITUDE TEST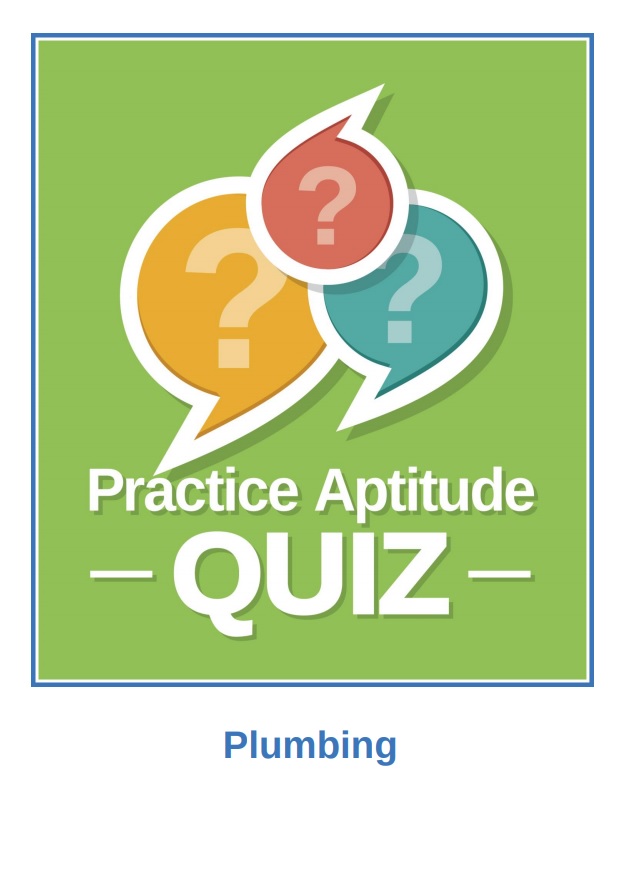 Practice Aptitude Quiz - Please complete this practice aptitude test prior to applying for an Apprenticeship.
---
*Please note that this Quiz is for your own practice in preparation for our Aptitude test. You do not need to send a copy of this with your Application.