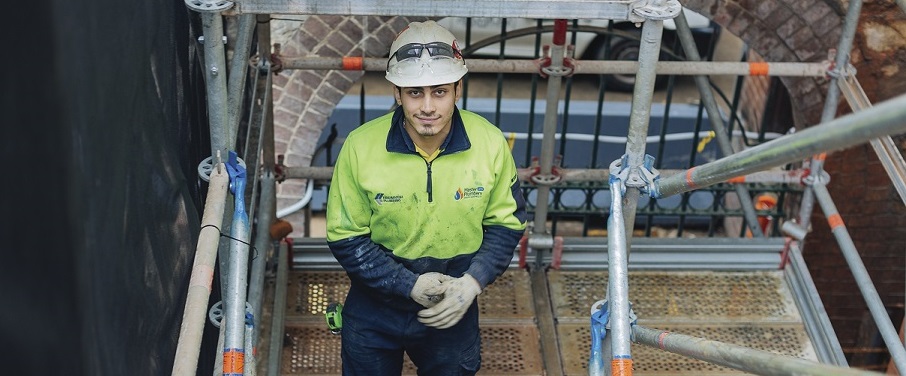 ---
The Master Plumbers Group Training Scheme was formed in 2006, under our previous name of 'PIA Group Training' and is a simple and cost effective option for Plumbing businesses allowing them to run their business effectively, without the paperwork and human resource management associated with employing an Apprentice directly.
We are the legal employer of the Apprentice, and Group Training allows you to 'lease' an Apprentice at a cost which includes Base Wage award allowances plus oncosts. We receive subsidies to reduce overhead costs and these are passed onto the host employer.
---
WE LOOK AFTER EVERYTHING!
Master Plumbers GTS will manage the selection, recruitment, interviews at your premises or ours, signing of Contracts of Training, Training Plan and registration for training at the Trade School of your choice. We also take care of all paperwork associated with apprentice registration, including Consumer and Business Services and CITB, induction, safety checks, inclusion in ReturnToWorkSA, Superannuation and Long Service Leave registration.
---
SERVICES WE PROVIDE
We identify the specific needs of individual host employers and provides a service that best fits that need.
Jointly, we establish requirements such as the type of plumbing service provided by the host employer, attributes required of apprentices, year level of apprentice, duration of placement and on-job rotational requirements.

The minimum placement period is 90 days unless an alternative arrangement is negotiated.
---
SELECTION & RECRUITMENT
All Master Plumbers GTS candidates undergo a rigorous selection process conducted by a panel of experienced and qualified trainers and plumbing professionals, and includes assessment in:
Basic understanding of the plumbing trade
Geometry mathematics
English language
Safety
Problem solving
Spatial reasoning
Drawing and design
---
INTERVIEW PROCESS
We understand that academic aptitude is not necessarily the only and most important attribute for an apprentice.

Our interview process also targets attitude, work ethic, character, emotional maturity, enthusiasm and understanding of basic safety principles and communication skills.
---
MAKING IT EASY FOR YOU
• Flexibility in the duration of placement
• All paperwork managed by Master Plumbers GTS
• Our Apprentices become Members of Master Plumbers Association of SA Inc.
• Our Apprentices have the opportunity to attend various Training courses
• Our Apprentices will undergo Master Plumbers Safety Induction & Whitecard training
For the full information brochure on hosting an apprentice with us, please click here.
To view our current available Apprentices, please click here.
If you would like more information or would like to take on a Master Plumbers GTS Apprentice, please contact us on Ph: 8292 4000 or you can email us at admin@mpasa.com.au