200 WILDLIFE WATER STATIONS DELIVERED TO BUSHFIRE AFFECTED AREAS
We are proud to say that in conjunction with
Catalyst Cloud Solutions
, Master Plumbers Association of SA Inc has delivered 200 Wildlife Water Stations to bushfire affected areas of South Australia.
This week our Executive Officer, Andrew Clarke and our Group Training Field Officer, Troy Swan delivered the remainder of the water stations to bushfire affected areas on Kangaroo Island. These stations will provide a clean and safe water source for many animals including Koalas, Kangaroos, Wombats, Possums, Birds and Lizards.
We wish to thank the above companies for their kind donations and the construction of these stations, as this would not have been possible without their support.
Video:
Andrew Clarke (MPASA) and Kristen Kubank (Catalyst Cloud Solutions) present Bev from Minton Farm Animal Rescue Centre with 50 wildlife water stations.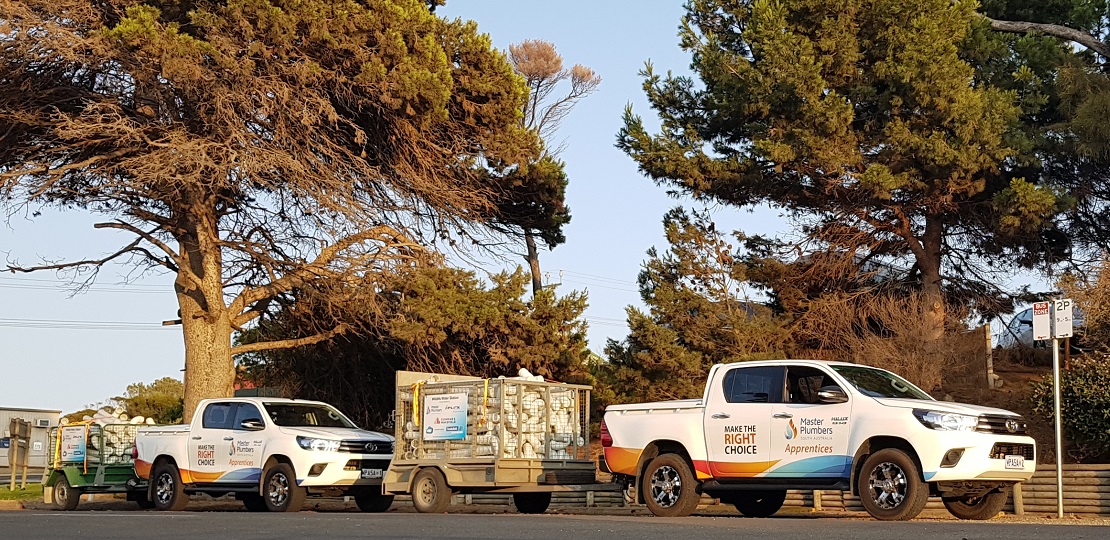 Photo: MPA Utes and Trailers loaded with Wildlife Water Stations, Kangaroo Island.
---
KANGAROO ISLAND BUSHFIRE RELIEF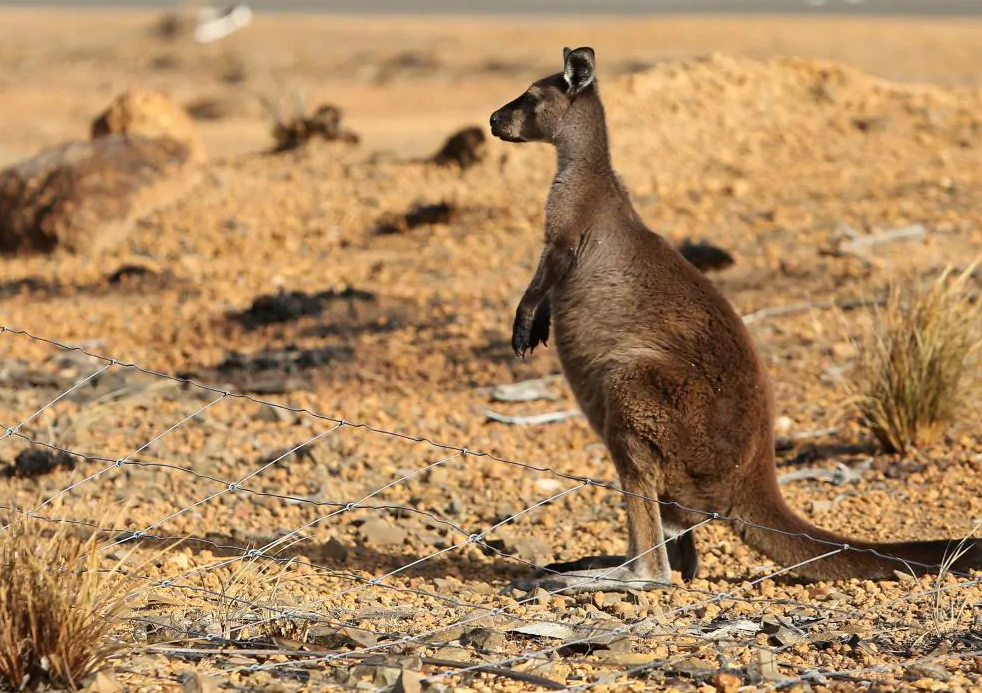 Like many Australians, Master Plumbers Association of South Australia Inc are heartbroken & devastated to learn of the current bushfire crisis throughout Australia.
The fires on Kangaroo Island have affected thousands of people, including our Members located on the Island.

MPA SA is proud to say that we have donated $5,000 to the Kangaroo Island Mayoral Relief & Recovery Bushfire Fund.
100% of these funds will be distributed directly back into the community of Kangaroo Island.

As we all know, lives have been lost, including millions of wildlife, homes and businesses destroyed and millions of acres of bushland have been erased by fire.

Our thoughts are with every Australian affected by the devastating fires that continue to burn across our country.
If you would like to donate to the Kangaroo Island Mayoral Relief and Recovery Bushfire fund,