On the 19th October 2017, Master Plumbers Australia Representatives attended the 'Plumbing Meets Parliament' meeting (PPI Group Forum) at Parliament House in Canberra.
Andrew Clarke was in attendance, representing Master Plumbers Association of South Australia.
This meeting was an opportunity to raise issues affecting the industry across Australia, including WaterMark point of sale requirements.
The Hon Craig Laundy provided a committment to review Point of Sale Legislation.

We will keep Members informed of any further developments regarding the issues raised at this meeting.
---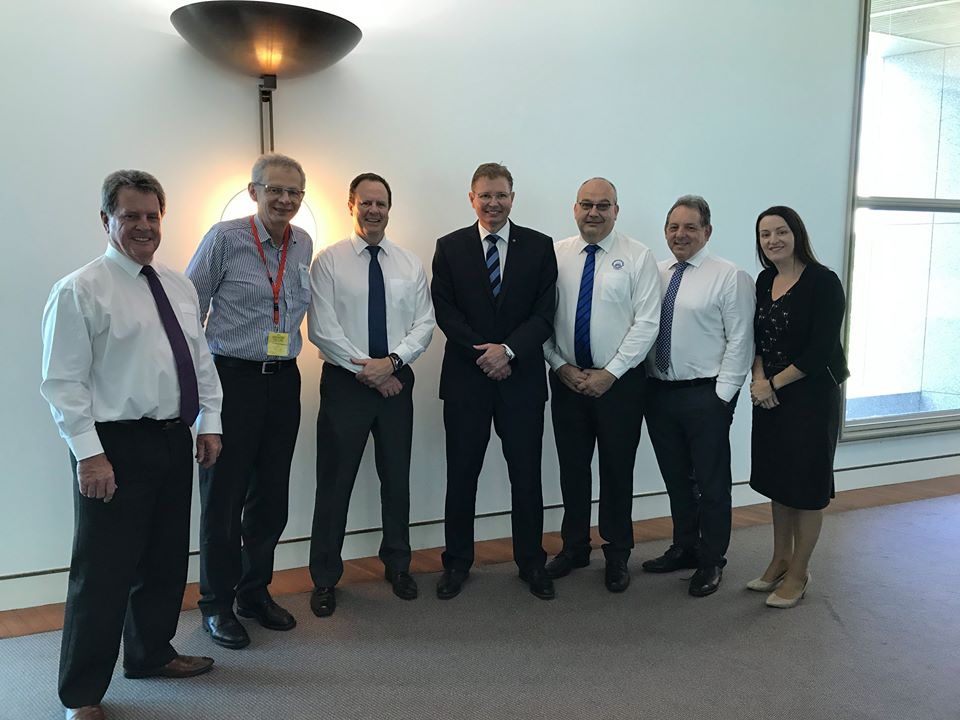 Left to right; Ross Heazlewood (ACT), Ken Gardner (VIC), Andrew Clarke (SA), The Hon Craig Laundy, Assistant Minister for Industry, Innovation and Science, Geoff Kelly, Murray Thomas (WA) and Penny Cornah (QLD).