Women are signing up to the trades sector at much faster rates than men, but advocates say more needs to be done to achieve gender equality.
---
Master Plumbers SA Apprentice Jaimee O'Sullivan recently shared her experiences with Lauren Ahwan as a female working in the construction industry for The Advertiser's article 'Women choose to trade up.'
A third year Apprentice working for Jordan Plumbing, Jaimee says a trade is a skill for life. Read the full story by clicking the thumbnail below, or visiting The Advertiser's Website.
---
Please click the thumbnail below to read the full article:
---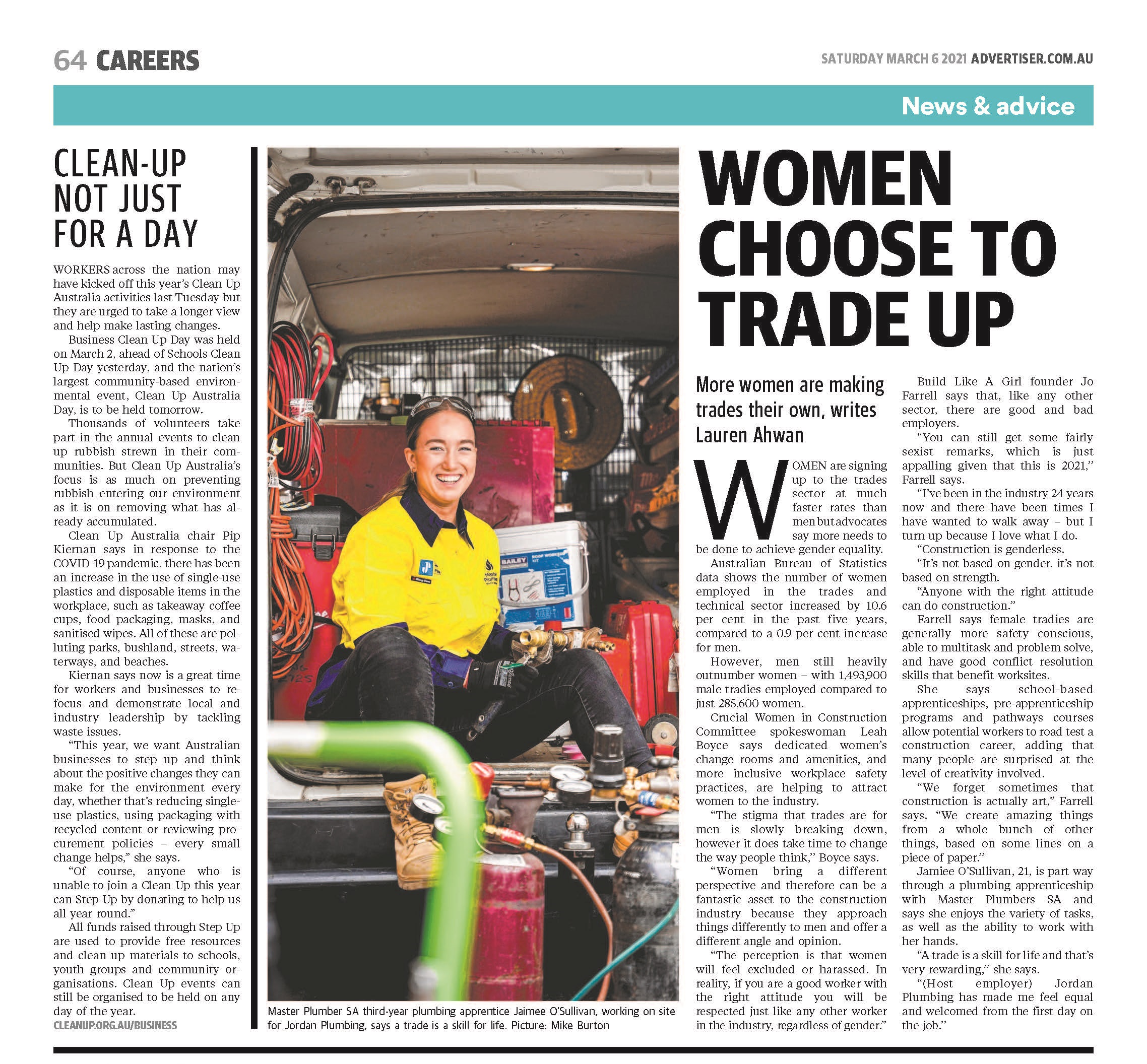 ---