Thank you to everyone who registered and participated in our Plumbing Roadshow Webinar. To view the recording of this Webinar, please click the icon below:
---
---
Our 2020 Plumbing Roadshow Webinar was held on 12th August 2020. Following the cancellation of our sessions due to COVID-19, we have collaborated with SA Water and the Office of the Technical Regulator to bring Members and the Industry the latest updates on plumbing compliance, fees and services.
Date recorded: 12th August 2020
Presented by: Office of the Technical Regulator, SA Water and Master Plumbers SA
QUESTIONS
Please click here to view the Questions and Answers covered in the Webinar.
You will also have the opportunity to submit any additional questions you may have regarding the information provided.
SPONSOR OFFERS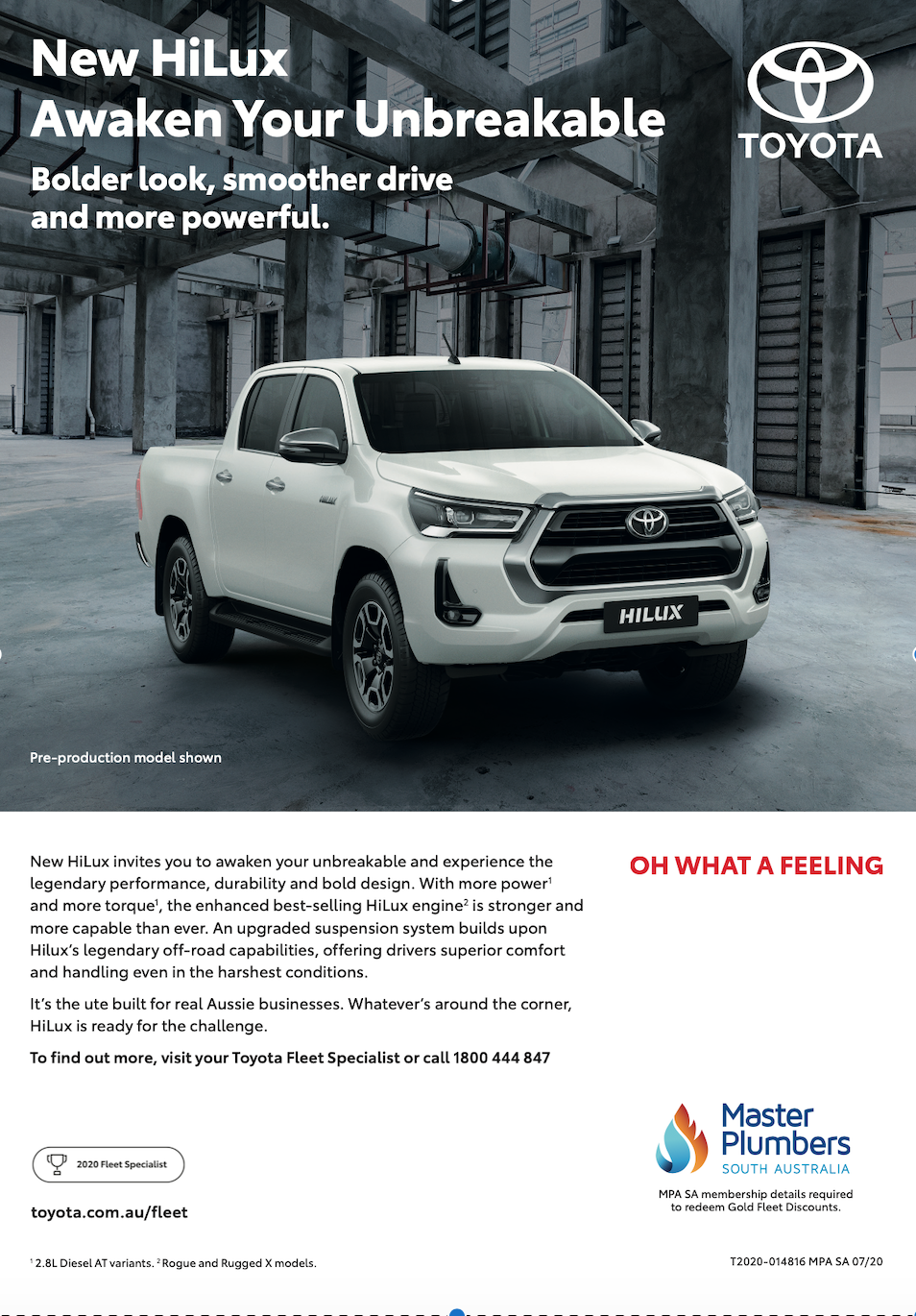 ---